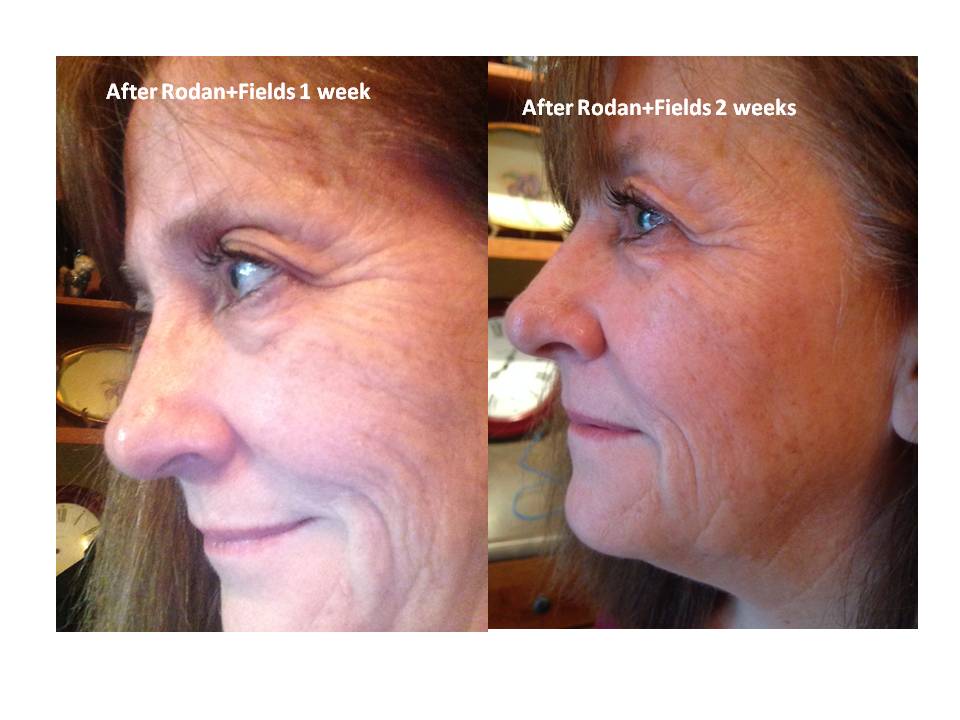 Well here we go from week 1 to week 2 and I have to tell you, I'm surprised at the difference I see between the two pictures. I felt like there was such a difference last week, I didn't think I'd really see much this week, but I do. It looks like some of the lines are not as deep around my mouthand I also see less definition in the laugh lines. I continue to use the Redefine line of Rodan+Fields products which is a 3 step system. I have also added the Amp MD roller and night serum to my routine every other night. I copied this off of the Rodan+Fields website to explain what it does:

"How Does the AMP MD™ System Work? Take a firm position on aging skin with our patent-pending REDEFINE AMP MD™ System. The noninvasive AMP MD Micro-Exfoliating Roller and REDEFINE Night Renewing Serum are clinically proven to safely and effectively amp up your daily skincare routine for a firmer, more youthful appearance. Recommended for use with REDEFINE Regimen for best results. Used as directed, the AMP MD System: Conditions the skin's surface using micro-needle tips. Increases appearance of firmness and elasticity. Reduces the appearance of fine lines and wrinkles. Improves skin texture and minimizes the appearance of pores with a proprietary blend of retinol and peptides."

It's true what they say about the pores because they seem smaller to me (even the one on the side of my nose that was way bigger than the rest...I have to really look to see where it is now!)

This next week I'm going to concentrate on my under eye bags and dark circles because I just got the eye cream I've been wanting. I think we all have a few things about ourselves that we'd like to change and this is probably my number 1 complaint. I have learned that if I get the right frame for my glasses that I can mask how bad they've gotten over the years. It's my own little "makeup concealer trick". So here goes, I'm going to unmask my eyes and we'll see together if this eye cream will live up to it's claim of "minimizing the look of fine lines, bags and dark circles".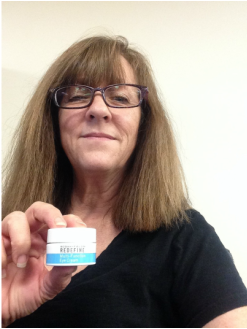 Hiding behind my glasses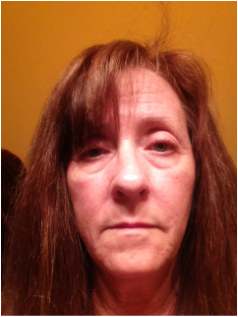 Without glasses (hard to take a selfie and look into the camera). I'm not as tired as I look in this picture!

And close up and in bright light. They really look like hell!